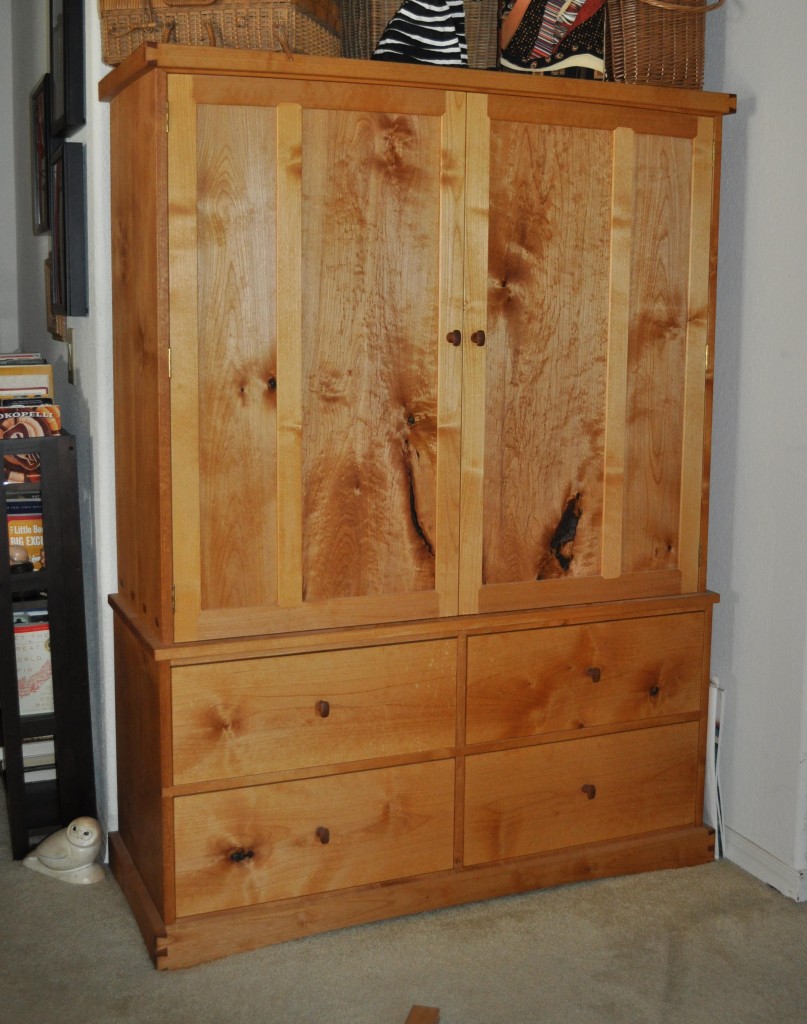 First and foremost, I am a cabinetmaker. But a cabinetmaker in the old definition of the word, I make furniture. Simple, elegant furniture that is meant to be touched, used and enjoyed.
And you will find I do this a bit differently than most. From start to finish, every cabinet or piece of furniture that leaves my shop has been built entirely by hand. I use only hand tools and traditional joinery to make some of the finest solid wood furniture you will ever find
I have set very high standards for myself and you would be hard pressed to find better made furniture anywhere. Every piece is made to last, and they will outlast you and me both.
.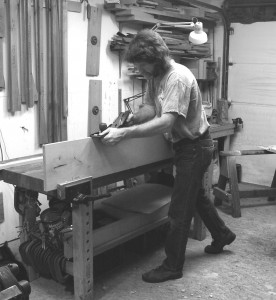 This site is about much more than just the furniture and cabinets I build. Its also about my thoughts and philosophy when it comes to craftsmanship. It will show you my work as well as what it takes to make it.
I do have to admit that I fell into the proverbial woodwork for the last few years with raising my boys and working to pay the mortgage on the house. But quite a few things have changed in the last decade, most notably the Internet. For the longest time I shied away from it, but it has now matured to the point that virtually everyone uses it. I figured it was about time that I set up a site to promote my work and ideas.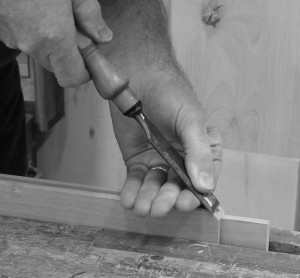 Handmade
Just what is handmade? For me there is a simple answer, all of my tools are driven by my hands, arms, legs and back. All of my tools require my hands and my heart to set up, but more importantly, to use. There are no batteries, cords or air lines involved. There is power in my shop but it only runs the lights, the radio and on occasion the vacuum for a long overdue clean up.
And by no means does handmade equate with rough or crude, at least when it comes to my work. The pictures here on the site are proof of that. And in the details that don't show up in pictures, even more so.
Design work pretty much comes straight out of my head. While I do make sketches on occasion, most of the time I don't work with drawings of any kind. I guess you could call this hand work of the brain...
The unmistakable mark of the human hand is not something you only apply to the surface of a finished piece. It happens naturally whenever I make something. It takes patience, dedication and commitment to make things by hand. And you have to love doing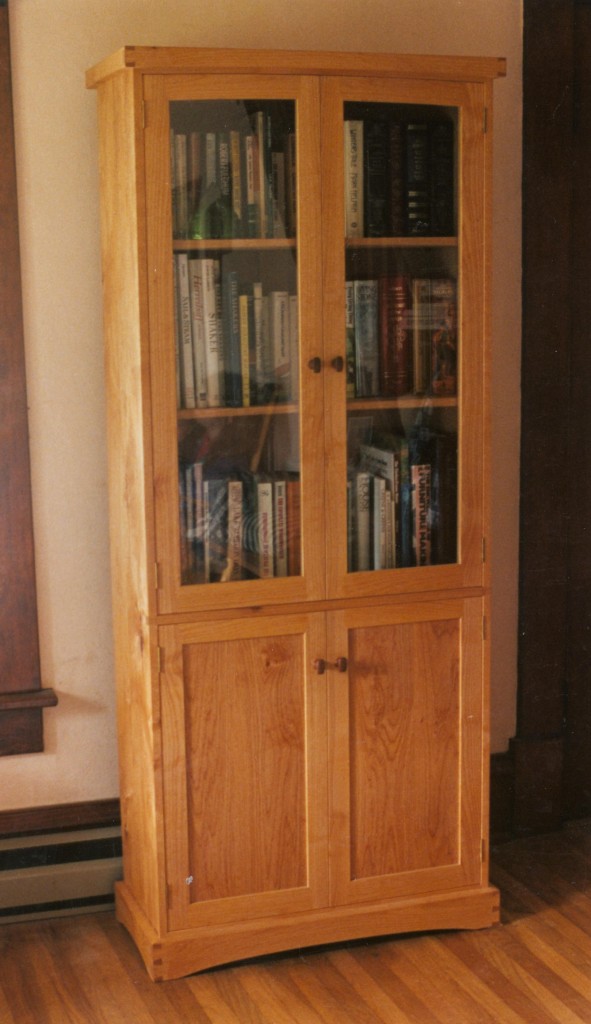 this, for sometimes there is no other reason to do it. Besides, there is no tired like a tired you have earned...
Some of My Work
Let's be honest, talk is cheap. It's all well and good to talk about hand tools and philosophy but in reality it comes down to what you can do with them. I don't know how many times I have read about someone working with hand tools and for some reason or other you only get to see the technique described, never any of the finished work done by the author. This section of the site is about changing that. These are all pieces that have been made with my handtools during the last 25 years. And there are many more pieces I still want to make...
About Chisel, Mallet, Plane and Saw
This section shares it's title with the book I have written. The intent of this part of the site is to give you a broad overview of how I put together a cabinet or piece of furniture. For the most part these subjects are shorter, edited versions of the chapters in the book. But, if you are more interested in the technical side of things you will find many more details in the book. And the book is available to order in the Storefront here on the site as well as other sources.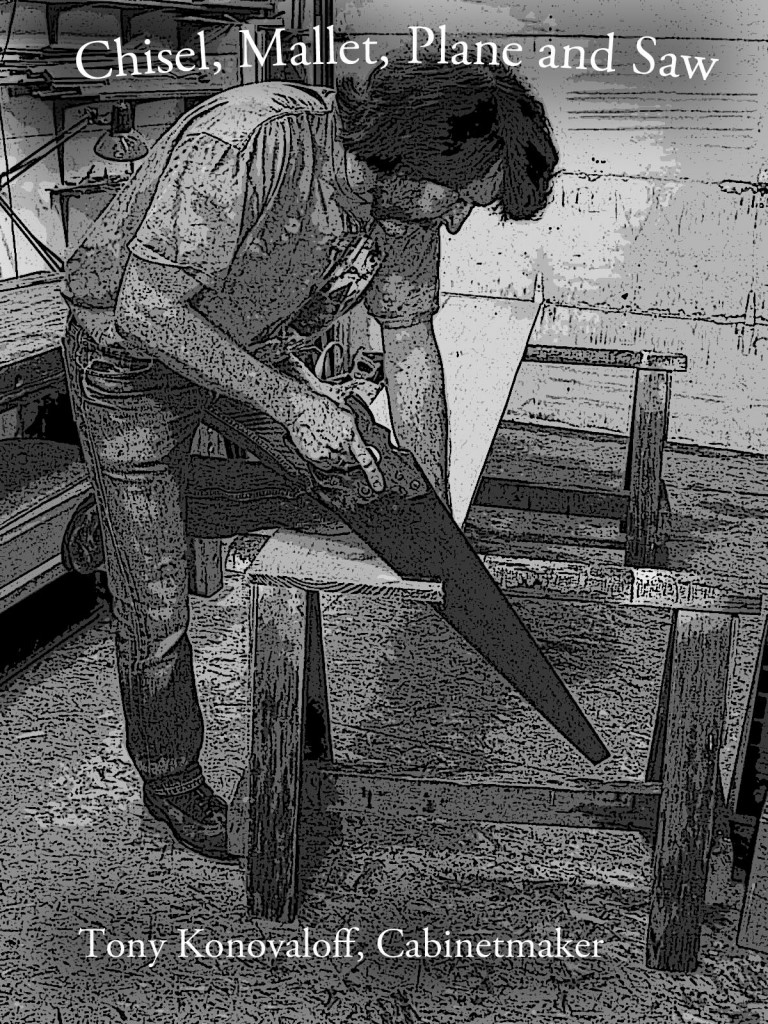 What I have tried to do with my book and this section of the site is tell you how I do things without leading you by the handtool. It is not about every way possible to do things rather it is just my way of working. My way of making carcase furniture, dressers, hutches, break fronts, blanket chests and the like. Sorry, I haven't made a chair as of yet so I would not presume to tell you how to make one.
If you are going to work with hand tools or just want to learn about them you will find something of worth in this section of the site. It is in your face and opinionated and I accept sole responsibility for that. Or better yet, buy the book...
Tony Konovaloff
"The things I make might be for others, how I make them is for me"